South Wales Fire and Rescue Service's world championship-winning extrication team will be taking to the global stage again this month as they head to the World Rescue Challenge 2019 at La Rochelle, France.
This will be the sixteenth time the team have competed since their debut in 2002 and follows months of intense training and preparation.  Last year signaled their sixth world win, and saw the team also make history winning back to back championships of Wales, UK and world competitions in three consecutive years.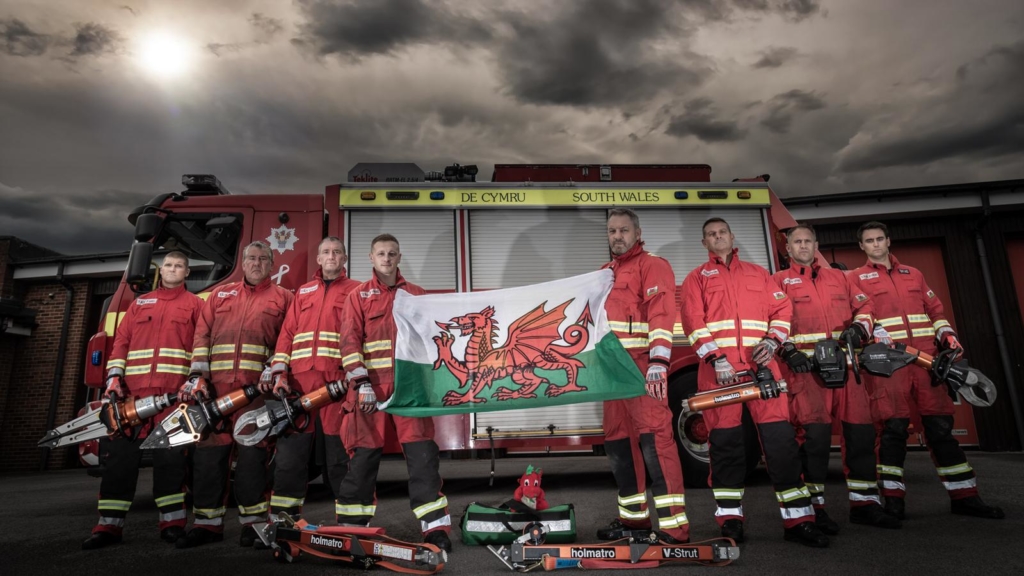 Taking on other top fire and rescue teams from countries across the globe, it is an opportunity for the team to display the elite skills they use in their every day job keeping the people of South Wales safe and to also unveil a new line up as the team continues to evolve and develop.
Arriving in La Rochelle for the opening ceremony on Wednesday September 12 and competing Thursday-Sunday, they will also spend a day attending educational workshops addressing the latest developments in technical and medical innovation and new vehicle technology.
Competing this year are Station Commander Andy Morgan, Watch Manager Al Hosey, Station Managers Roger Magan and Mark Iles, Crew Manager Les Evans and Firefighters Matt Leman and Rob Buckley including reserve team member Firefighter Matthew Greenman. Changes this year see Station Commander Morgan step up as Team Manager, Station Manager Magan moves out of his medic role to take up the role of Incident Commander and Firefighter Buckley take his place in the team for the first time. Firefighters Greenman, who recently transferred to the Service and is now based at Ely, is warmly welcomed back to the team for the second year running and is currently travelling out in a supporting role.
Team Manager Andrew Morgan, said: "As always, it is a great honour for us to represent the Service and we are looking forward to meeting up with colleagues from across the globe at what is always a great event.
"A slightly different line up this year reflects the fact that there are opportunities for people with this team, including the opportunity to develop and grow into new roles.
"As well as a great global competition we never lose sight of the fact that this is an important event where we can access the very highest standard of learning and take part in the very latest training.
"We look forward to bringing this knowledge back to share with colleagues and to implement it in our everyday duties keeping the people of South Wales safe."