South Wales Fire and Rescue Service's Bridgend Extrication Team have once again been crowned World Champions in the 20th World Rescue Challenge in La Rochelle, France.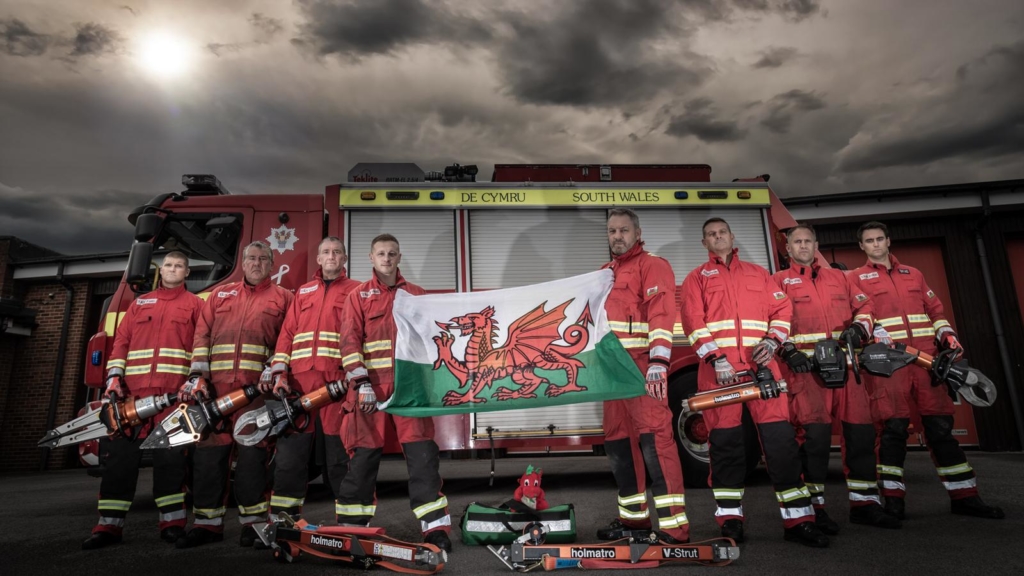 This is the fourth consecutive time and seventh world title in 20 years of competing that the team have achieved this prestigious award. Competing against 35 extrication teams from across the globe in rapid, standard and complex scenarios, the team's skills have been tested to the highest level, having to deal with the most up to date vehicle technology with cars provided by Renault.
The team gained two gold medals and one silver with first place in the standard and complex scenarios and second in the rapid scenarios. Individual honours went to Station Manager Roger Magan as he placed first for the best Incident Commander Award.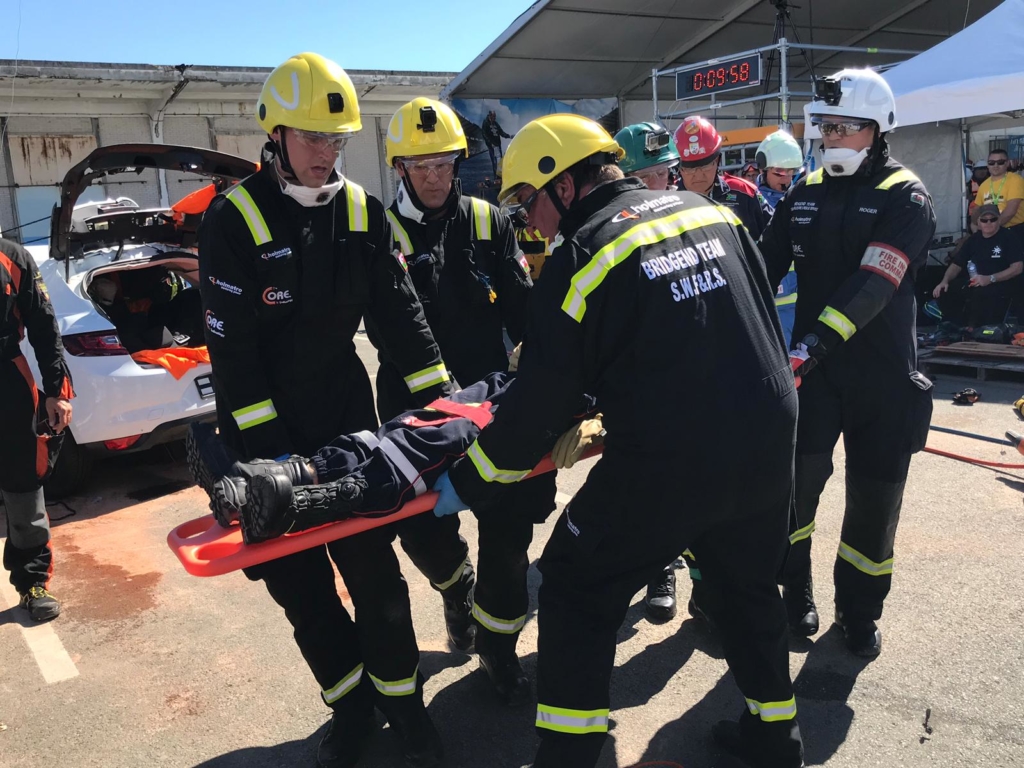 Watch Managers Allyn Hosey and Mark Iles and Firefighter Matt Leman placed first for Best Technical Team, whilst Crew Manager Les Evan and Firefighter Rob Buckley came a close second for best Medical Team.
This year's competition was the first time Station Manager Magan has competed as Incident Commander with Firefighter Buckley being totally new to the team and competing in his first ever Challenge! The new additions and positions within the team highlighted what a fantastic achievement this is and made this victory that much more memorable.
The team return to Wales this week and start preparations for the forthcoming UKRO 2019 National Challenge in Derby the following week where they will be challenged once again against teams from across the UK and Ireland.
The team are over the moon with the result and wish to thank all in the Service who continue to offer their support.