International Control Room week is an international campaign to celebrate the life-saving and life-changing work of control room employees, and to acknowledge their strength and resilience. The week celebrates and raises awareness of the vital role played by control room teams dealing with traumatic and distressing situations on a daily basis.
Last year's campaign saw over 200 control rooms and more than 10,000 personnel from police, ambulance, fire and coastguard services across the UK get involved.
International Control Room Week will run from 18 – 24 October and will shine a light on the critical role control room teams perform at the start of every emergency call, particularly during the Covid-19 pandemic. Join us during the week to in celebrating our control room teams who help those in need.
Control room teams across the globe are key workers and have worked throughout the crisis, taking significantly more calls than usual while continuing to serve and protect the public and deal with serious and distressing incidents on a daily basis.
The staff in our 999 control rooms handle emergency calls, provide instructions over the phone and dispatch our resources across South and Mid & West Wales, supporting incidents to their conculsion. They manage large incidents that can run for weeks and dispatch specialist resources.
CFO Huw Jakeway QFSM said "Our dedicated, committed and professional Control Room staff across South and Mid and West Wales fire and rescue services are our unsung heroes, working together to play a critical role in the safety and wellbeing of our communities and our operational crews"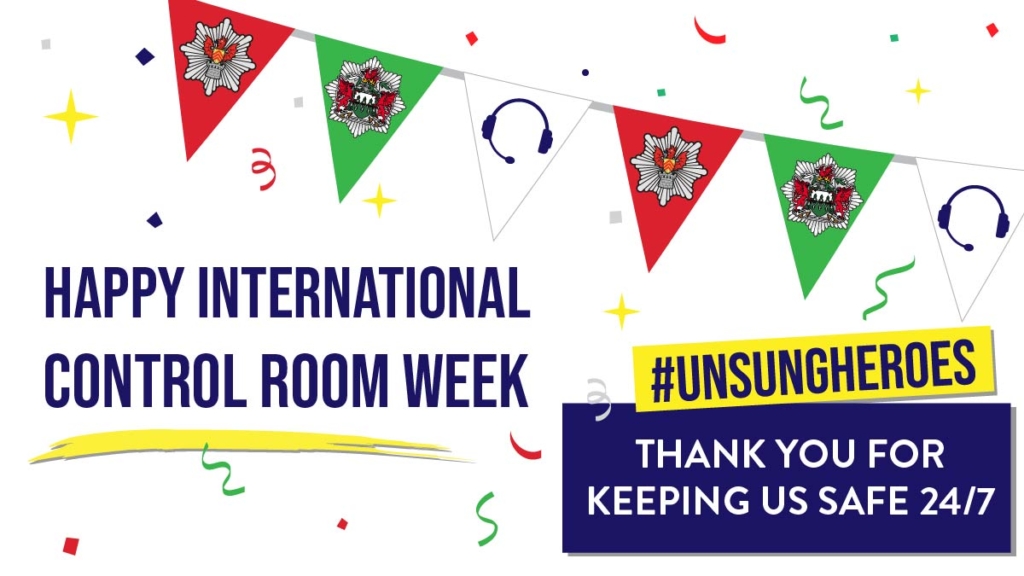 For every mention of #ControlRoomHeroes across social media during International Control Room Week , NEC Software Solutions will donate £1 to the End Youth Homeless Charity and Marie Curie, cancer research.
Natalie Pearce Head of Joint Fire Control said "We should all be proud of the work our control staff carry out every day. They have worked through the pandemic wearing protective masks, maintaining social distance, covering shifts when their colleagues are isolating at short notice. Their daily routines have changed to incorporate temperature checks, hand sanitiser and desk clean downs to keep themselves and their families safe to ensure we continue to deliver our service to our communities. They are all of our heroes in headsets. Every emergency incident starts with a call for help to an emergency service control. We thank them for their dedication and commitment to their role"
Catherine Gibbons Head of Training at Joint Fire Control said "I am very proud of the way in which the Joint Fire Control, that represents both Mid & West Wales and South Wales Fire and Rescue Services, has performed during what has been a very difficult period in everyone's lives.  The staff here have remained professional at all times, putting the safety of the public and firefighters at the front of everything they do."