Last Summer, South Wales Fire and Rescue Service felt the impact of wildfires all too close to home with devastating fires in the South Wales valleys. The aftermath of such fires was detrimental on local communities, the environment, wildlife habitat as well as posing a significant risk to fire crews attending.
When the opportunity rose to host a dedicated conference in the Welsh Capital bringing international wildfire professionals and researchers together to share specialist skills and knowledge – the offer was accepted without hesitation.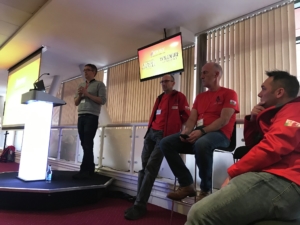 Championed by The England and Wales Wildfire Forum, and organised by South Wales Fire and Rescue Service (SWFRS), the conference, under the banner of 'Manage the Fuel: Reduce the Risk', was held at Cardiff's iconic Principality Stadium on Wednesday 20th and Thursday 21st of November 2019.
The Conference was a unique opportunity for delegates from around the world to share a broad view of how effective and coordinated land management can help to reduce the threat and consequences of wildfires.
The two-day exclusive event saw 24 speakers take to the stage from countries who have experienced significant wildfires including Spain, California and Australia.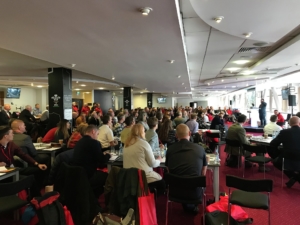 Professors, Directors and Scientists engaged the crowds with their vast variety of first hand experiences in tackling and analysing the complexity of wildfires and sharing lessons learnt. Station Commander Craig Hope, from the SWFRS Wildfire Team said: 'South Wales Fire and Rescue Service have done a lot of work over the last 12 years to improve our response, education and prevention in tackling wildfires.  Our proactive methods of managing fuel as a Service is just one of the reasons behind the conference to share our approach with other first responders around the world. We had fires in the Summer of 2018, which were as extreme as fires in Spain and South Africa. Things are changing, the vegetation, there is more and more fuel on the mountains and we are experiencing longer duration and more severe fires in the South Wales valleys. The conference was a unique opportunity to learn from each other and discover new ways of responding and preventing wildfires."
Also from the team, Group Manager Nigel Williams said "The event presented us with the opportunity not only to showcase the city of Cardiff, but to gather a plethora of international wildfire specialists into one arena, in order to share best practice, share ideas, and more importantly put measures in place to mitigate the effects of wildfires across the globe."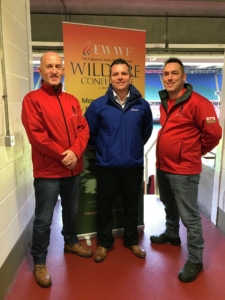 Feedback from delegates included;
"The best part of the conference is seeing so many delegates from around the world and the research into the use of computer modelling to predict where fires are occurring and the damage being done. I now have a better understanding of how fuel and different types of vegetation effect wildfires."
"I came to gather an insight into firefighting in different countries and bring this back to Germany. The networking has been great, with so many interesting stories and various insights alongside the analysis of previous incidents."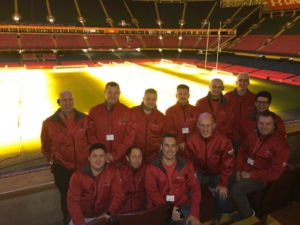 For more information including presentation links please visit our website: https://www.southwales-fire.gov.uk/ewwf-wildfire-conference-2019/