We can be better employers and a better Service as a whole, if we represent all of our communities. Staff from a diverse range of ethnic and cultural heritage backgrounds bring a wealth of experience, knowledge, skills, and lived experiences that help us to help the public.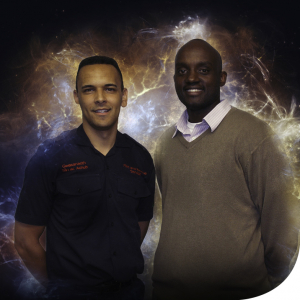 Diverse landscapes help to make Wales a unique and sought after country; and here at South Wales Fire and Rescue, we believe the same about the diversity of our people. The more diverse our workforce is, the better we as a service can meet the needs of all our communities.
Currently, 1.4% of our staff are from different ethnic groups, and we want to significantly change that because we truly believe such an important service needs to reflect all of those we serve.
Over the last few years, South Wales Fire and Rescue Service has put our actions where our mouth is; we've become members of Stonewall, hosted access days for women as well as for people from a variety of ethnic backgrounds, attended community events such as the MELA in Cardiff, worked with key agencies like Race Equality First and gone out to ask people what they want from us.
Although the Service currently has staff from a wide range of ethnic backgrounds – from Asian to Polish- we are openly encouraging more people to consider us as a potential employer. So if you're interested in HR, IT, Admin posts, working in Control and of course being a Firefighter, then continue to view our Careers pages and latest vacancies to find out more.
---
Alex Szekely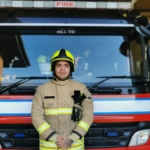 My name is Alex, I'm a fire fighter in Aberbargoed. I joined South Wales Fire and Rescue Service in 2010 at the age of 22. I came home from school one day to see the horrific events of 9/11 on the TV and I was so upset that there was nothing I could do to help. From that day on I knew I wanted to be a Firefighter. My mother is from Belize CA, my father is Welsh. I consider myself black British.
Who inspires you and why?
As a basketball fan, I was inspired by Michael Jordan. His determination, drive, and winner mentality pushes me to be the best I can be.
There is a film I watched about 8 years ago called Glory Road. Its set in the 80's in Texas. It's about a white school, who hire a new white head coach, this white head coach scouts and signs black basketball players for their college team. The way this team is treated, shouted at, screamed at, beaten up, biased game calls all because they're black. Even the white coach because he has black players on his team. He gets harassed, abused, people threaten his job and vandalise his home.
But he sticks with his team because they're the best players. Regardless of skin colour. That film changed my whole mind set on how I look at the world, how I treat people and what I'll do to help others and include everyone. This film made me who I am today.
---
Edris Kizito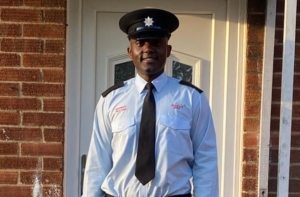 My name is Edris , and I am a Firefighter at Duffryn Fire and Rescue Station.
As a Firefighter, I am in my development stage which I am looking forward to working hard and completing in the next 18months. The new career is so exciting as there is lots of new opportunities plus equipment and processes to learn all for the purpose of serving the people in our communities. My watch is highly experienced and they are kindly helping me to learn.
I joined the fire service 11 years ago and I have previously worked in the Finance department as a Procurement assistant, and also as a CADD technician in the Business Fire Safety department.
I am African British and I was born in Uganda, East Africa.
Who inspires you and why?
Nelson Mandela – His rock hard resilience and reconciliation. Even after a long brutal and painful struggle for justice and fairness under apartheid and eventual 27 years in prison, he stuck to the cause and called for peace and unity rather than retaliation or revenge.
---
Jenifer Li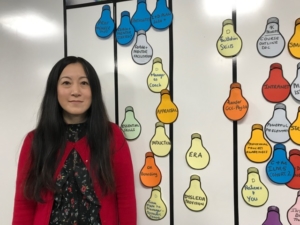 I am a HR Officer in the Employee Relations department and started at SWFRS in October 2019. I enjoy working in Human Resources as it is an area that is constantly evolving and covers many functions from recruitment, absence & attendance, to organisational development while building rapport and working closely with other departments.
The organisation itself: what it does, its vision and core values is just as important to me as the job role so while I am not in the frontline tackling fires or emergency situations at SWFRS, I know I am indirectly contributing in the background towards 'making South Wales safer by reducing risk'. HR's role in the attraction, development and retention of staff is important to ensure the objectives of serving the local communities is achieved.
What is evident, is the inclusive environment at SWFRS and culture of organisational engagement that I have experienced at HQ since I have been here. I have been made very welcome and feel able to participate and achieve potential in my role. There have been opportunities to develop my skills: I have participated in First Aid training, resilience training and advanced Excel skills. Open communication is encouraged and there is access to channels for employee voice. For example, the Shout Forum is a good way for everyone to share ideas. There is a focus on employee wellbeing and there are many initiatives that support this: family friendly policies, mental health awareness programmes, charity volunteering and fundraising opportunities and 'gym hour' to name a few. This all demonstrates to me a real commitment by SWFRS to investing in its staff.