Since April 1996, South Wales Fire and Rescue Authority has been responsible for providing the Fire and Rescue Service for the geographical area of South Wales. The Fire and Rescue Authority consists of 24 members representing the 10 Unitary Authorities we serve.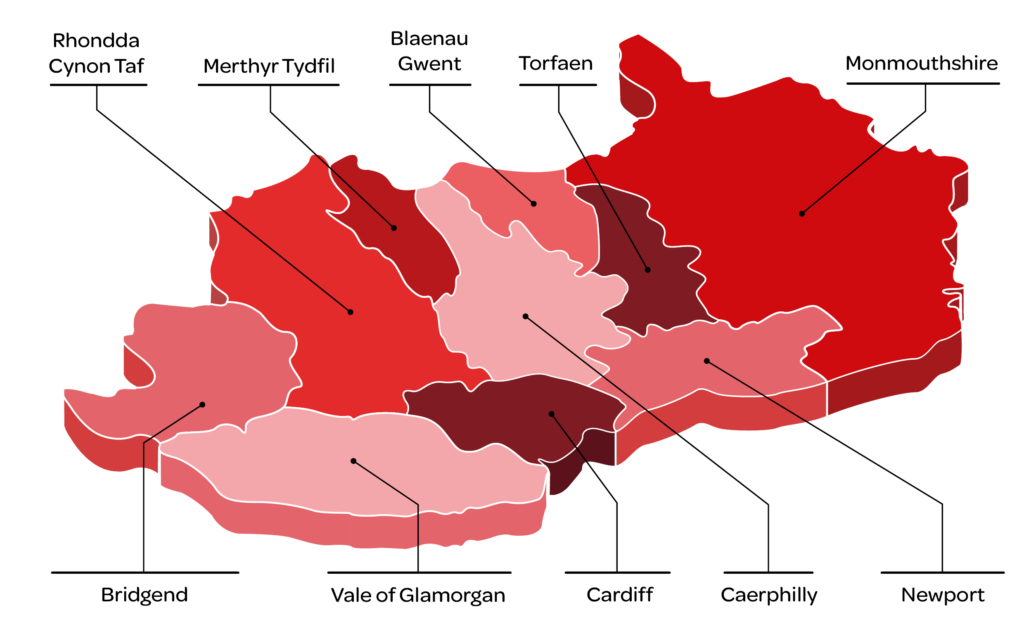 The number of Councillor Representatives for each Unitary Authority depends on the size of electoral representatives and political proportionality.
At the Annual General Meeting (AGM) members elect the Chair and Vice Chair of the Fire and Rescue Authority, the Chairs and Vice Chairs of Committees, and appoint members who will represent each Committee.
The Executive Leadership Team (ELT), comprising of the Chief Fire Officer, Corporate Directors and Treasurer, is responsible for Strategic Leadership, Political Interface and Corporate Challenge. The Senior Management Team (SMT) includes the same Officers and Heads of Service, both uniformed and corporate, and provides Organisational Leadership, Functional Challenge and Service Delivery.
The core functions of the Fire and Rescue Authority are set out in the Fire and Rescue Services Act 2004.
Minutes and Agendas
The Fire and Rescue Authority meets several times a year and you are able to see the reports and decisions made at each committee via the minutes below.
You can watch videos from some of the 2023 meetings on our Fire Authority videos page.
South Wales Fire and Rescue Service has an exemption, under Standard 38 of the Welsh Language Standards, which allows Fire Authority Papers to be presented in English only.
If you require any documents prior to those published please contact us.