Welcome to our annual update, which will give details of some of the things we have achieved in 2019/2020. We will introduce our strategic themes and objectives for 2021/2022 and beyond and explain why we have chosen them.
Read our new Annual Improvement Plan.
we hope you will tell us what you think about this by completing the survey below.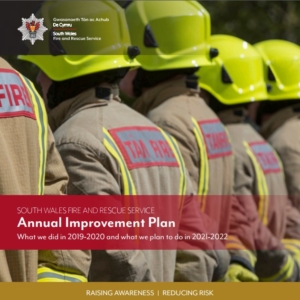 People with a learning disability have a right to information they can understand so they can make informed choices, speak up, and take part in their communities.
This is an easy read version of South Wales Fire and Rescue Service Annual Improvement Plan 2019-2020 and what we plan to do in 2021 to 2022.