Whether you are home working, self-isolating or social distancing, we know you'll probably be spending more time at home over the next few weeks. This could increase the chances of you having a fire in your home.
Fortunately, by taking four easy steps, you can seriously reduce the risk to you and your loved ones:
Don't leave cooking unattended
Distraction is the leading cause of house fire nationally. In fact, most of the cooking fires we attend are down to somebody starting cooking, forgetting about it and leaving it to burn.
Make sure you're not leaving clothes, tea-towels and other items near heaters, hobs and other heat sources
Another leading cause of house fire is people leaving things like clothes and tea-towels on hobs and portable heaters. Items like these can easily set on fire so it's vital you keep them away from naked flames and other heat sources.
Check electrical appliances, don't overload sockets and NEVER use faulty items or white goods
Extension leads can only handle so much power – plug too many things in and the chances are they will blow. Faulty goods can also be a big issue, too. If your washing machine or tumble dryer starts playing up – stop using it and get it checked immediately.
Make sure you have working smoke alarms and test them regularly 
Smoke alarms save lives, but only if you have them and they are working. They can give you an early warning of a fire – early enough for you to get out safely. Buy them. Fit them. Test them.
During what are very challenging times for us all we'd ask that, as well as taking on board this advice yourself, you pass the messages on to your friends, neighbours and relatives.
Be assured our firefighters stand ready to respond to 999 calls, across South Wales, as and when needed.
Children at home?
If your children are currently at home, we have a range of activities to keep them occupied including downloadable activity packs, colouring sheets and interactive games.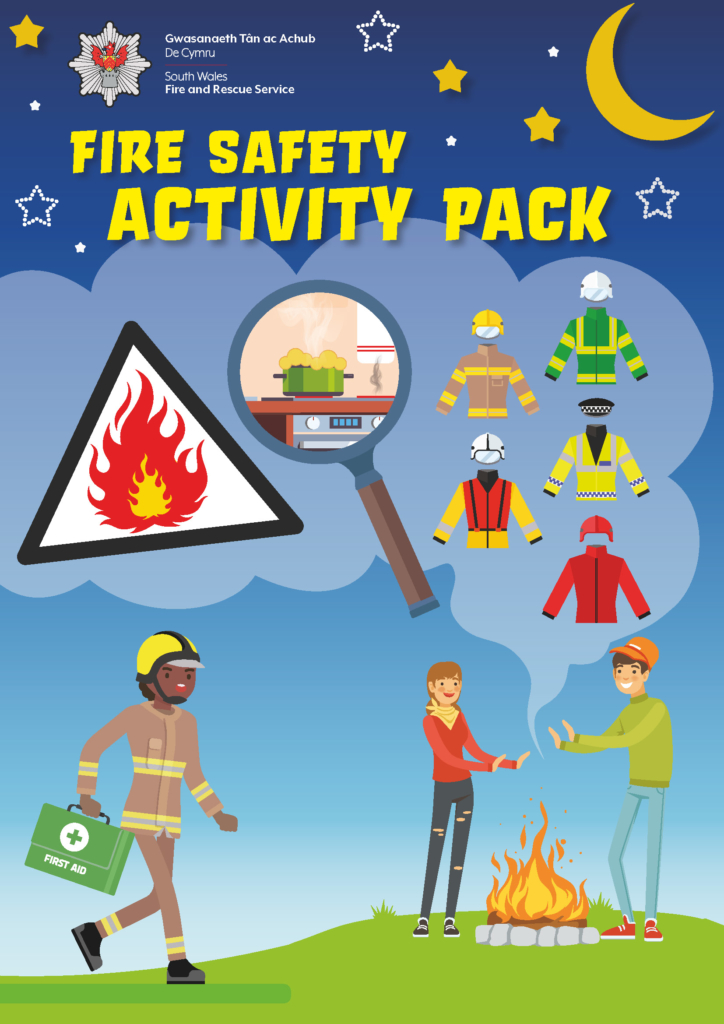 The current situation is unprecedented but the public can be assured that we will continue to operate as close to normal as possible. The circumstances and advice from the authorities are rapidly changing, but our aim is to protect the people of South Wales and our staff.
For the latest information and advice on the Coronavirus, please visit the NHS website: www.nhs.uk/coronavirus and to follow all guidance by the Government and Public Health Wales.
Thank you for your support.