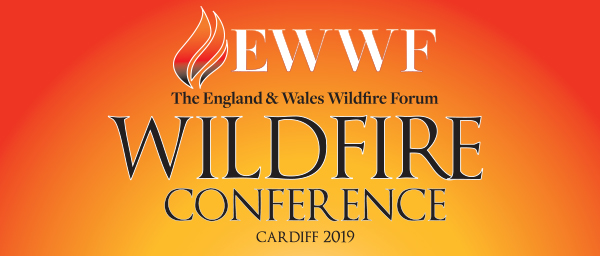 Wildfire Conference 2019
Manage the Fuel- Reduce the Risk
Wednesday 20th November
– Thursday 21st November 2019
Principality Stadium Cardiff
Plans are now well underway for an international conference considering worldwide issues around wildfire, climate change and fuel/land management, which will take place in Cardiff, Wales later this year.
Championed by The England and Wales Wildfire Forum, and organised by South Wales Fire and Rescue Service, the Conference, entitled Manage the Fuel: Reduce the Risk, will be held at the prestigious Principality Stadium, Cardiff, on Wednesday November 20 and Thursday November 21, 2019.
It is already attracting much interest from wildfire professionals and researchers across the world and will encourage collaboration and sharing of skill and knowledge to make a positive impact on how wildfire incidences across the globe are tackled in the future.
Six keynote and 18 speakers will present at the two day event, covering a wide range of areas including
Land Management
Partnership Working
Soil Erosion
Water Quality
Academic Study
Meteorology
Fire Tactics
Key note speakers include:
Alex Held
Senior Expert, European Forest Institute (EFI) Resilience Programme
At the EFI, works on the establishment of the European Forest Risk Facility and expertise is in risk fire, silviculture and deer management
Holds MSc in Forest Science from Freiburg University, Germany and started as a fire ecologist at the Fire Ecology working group of the Max-Planck Society
Moved from fire ecology to fire management and worked with the Global Fire Monitoring Center GFMC in Europe and southern Africa
Worked with the South African Working on Fire Program, from its early beginnings until 2012
Ron Steffens
Faculty (Prescott College) & Incident Commander/Fire Analyst (Grand Teton National Park)
Teaches and develops graduate courses and programs with a focus on emergency and environmental communications
Wildland Fire Manager for the National Park Service (based at Grand Teton National Park)
Chair of Wildfire Magazine's editorial board and currently serves as executive editor of (IAWF) Wildfire Magazine
Marc Castellnou
Associated Professor. University of Lleida
Member of the emergency and forest fires round table of ESRI Europe. 2011-2013
Developer of wildfire analysis tool using particle random approach CPS and EMSYX. Los Angeles, USA. First place in the world wind challenge, NASA. Florence, June 2013.
Developer of wildfire analysis and simulation tools with Wildland Fire Analyst Tecnosylva. Leon, Spain/San Diego, USA
Member of Advisory group for CREAF (Center of Ecology Research in Forestry and Agriculture of University Autonoma of BCN)
Claire Belcher, Professor of Wildland Fire
Director of the University of Exeter wildFIRE Lab
Presentation during EWWF conference will focus on 'Joining FRS with Scientists to Better Understand Wildfire' (with collaboration from Andy Elliott (WildfireTaC), Ania Losiak (U. Exeter) and Gareth Clay (U. Manchester)
Carlos Júlio Trindade
Municipal Coordinator of the Municipal Civil Protection Service and Director of the Municipal Heliport
Forestry Technical Office of the Municipality of Mafra
Completed a number of specialised courses in several areas, including pedagogical training of trainers, Controlled Fire Course – ICNF, Training Course of Higher Technical of SHST
Organisational member of Stakeholder Committee of SURE project – SUstaining and Enhancing REsilience of European Forests – European Forest Institute
Matthew Perry
Senior Applied Scientist at the Met Office.
Has worked at the Met Office for 16 years, starting as a climatologist developing key datasets for the UK, before changing his focus to helping customers to understand the impacts of weather and climate on their operations or infrastructure and adapt to future climate change.
He has also spent two years working at CSIRO in Australia on solar energy applications.
View the Wildfire Conference 2019 Book of Abstracts.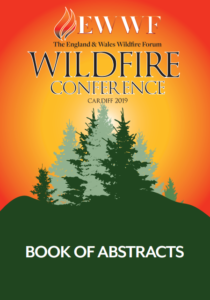 The England and Wales Wildfire Forum indicates that the worldwide threat and impact of wildfires has increased significantly in recent years and climate change, socio- economic influences and diversification of land uses may have contributed to this. The Forum has stated it is therefore even more important for all agencies, public, private and voluntary, to engage in dialogue and share best practice to reduce the wildfire threat, through a considered and holistic land management strategy.
The Conference is set to be a unique opportunity to share a broad view of how effective and coordinated land management can have a positive impact on reducing the threat and consequences of wildfires.
The two-day Conference, hosted by South Wales Fire and Rescue Service, is priced at £155 per person, to include 2 x lunch and a three course Conference meal on Wednesday evening plus refreshments.
The conference is now SOLD OUT.
For further details about any aspect of the England and Wales Wildfire Forum Conference 2019 please contact the South Wales Fire and Rescue Service team by email on EWWF2019@southwales-fire.gov.uk.
Join us as we work together to tackle this issue.